Experience The
Thrill of Suspense
Welcome to the Private Investigators Troy and Eva Winters Series
For Avid Readers of
Thriller & Mystery Books
Victim of a Delusional Mind: Book 1
A Troy and Eva Winters Private Investigation Thriller
Tragedy enters the quaint coastal town of New Haven, Oregon, when the recently released convict Ross Conrad vows to make good on a ten-year-old threat. Private Investigators Troy and Eva Winters take on the case once they realize their good friend Jasmine is the object of Ross's delusional obsession.
When the threat becomes deadly and Jasmine turns up missing, Troy and Eva hunt for Ross and his captive. The chase leads them from the Oregon coast to the dense forest of Puget Sound, Washington. Following clues and evidence from bodies left behind, Troy and Eva must find Jasmine before her time runs out.
"Husband-and-wife private investigators Troy and Eva Winters split their time between their investigation work and their more leisurely pursuit as innkeepers on the coast of Oregon. They befriend a new guest, Jasmine, and when they learn she's on the hit list of a newly released criminal, the tension soars. Well-drawn, immensely likable characters and an outstanding sense of place mark this intriguing, fast-paced thriller."
-Angela M., Line Editor, Red Adept Editing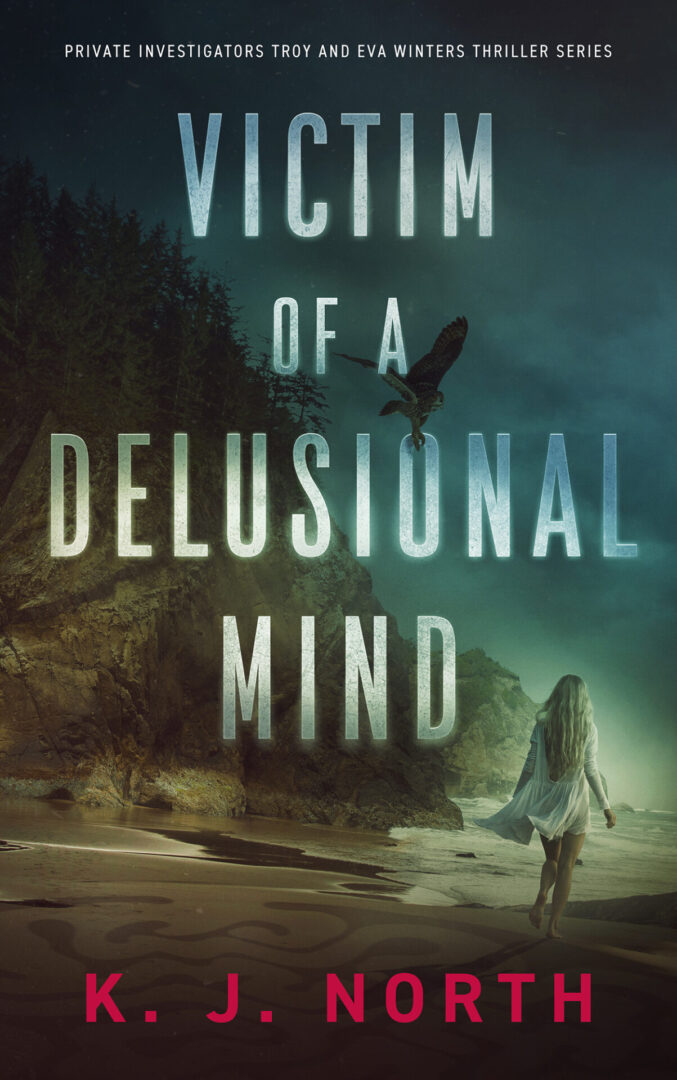 Dead Man's Money: Book 2
A Troy and Eva Winters Private Investigation Thriller
Private Investigators Troy and Eva Winters are thrilled when Troy's sister, Sadie, announces that she and her family are moving to Elk River, only a twenty-five-mile drive from New Haven, where Troy and Eva live. Now, Sadie will be close to her family, and with their support, they can try to help her overcome her debilitating panic disorder of agoraphobia.
Troy's day of cleaning up the grounds around Cypress Bluff Inn after a storm is suddenly shattered when he receives a cryptic message from his ten-year-old niece, Willow. Her cry for help and the startling message that says, 'the bad guys are here,' sends Troy's distress alarm into overdrive. It doesn't take him long to realize the deadly consequences that lie ahead.
With Eva out of town, Troy sets out for Elk River on his own with no idea of the danger he'll soon be facing. He's close enough to Willow to know the threat is real, and the urgency in her voice confirms it. Just when a flicker of hope appears, Eva goes missing. Time is not on Troy's side and the clock is quickly ticking down.
Private investigators Troy and Eva Winters are working at their Oregon bed-and-breakfast inn when Troy gets a disturbing voicemail indicating that his sister's family is in danger. Eva has just left town on a new case and finishes up early, but before she can join her husband in finding out what's wrong at his sister's house, Eva investigates on her own and ends up missing. North has a real knack for ramping up the tension and adding plot twists galore that keep the reader guessing.
-  Angela M., Line Editor, Red Adept Editing"
Purchase Now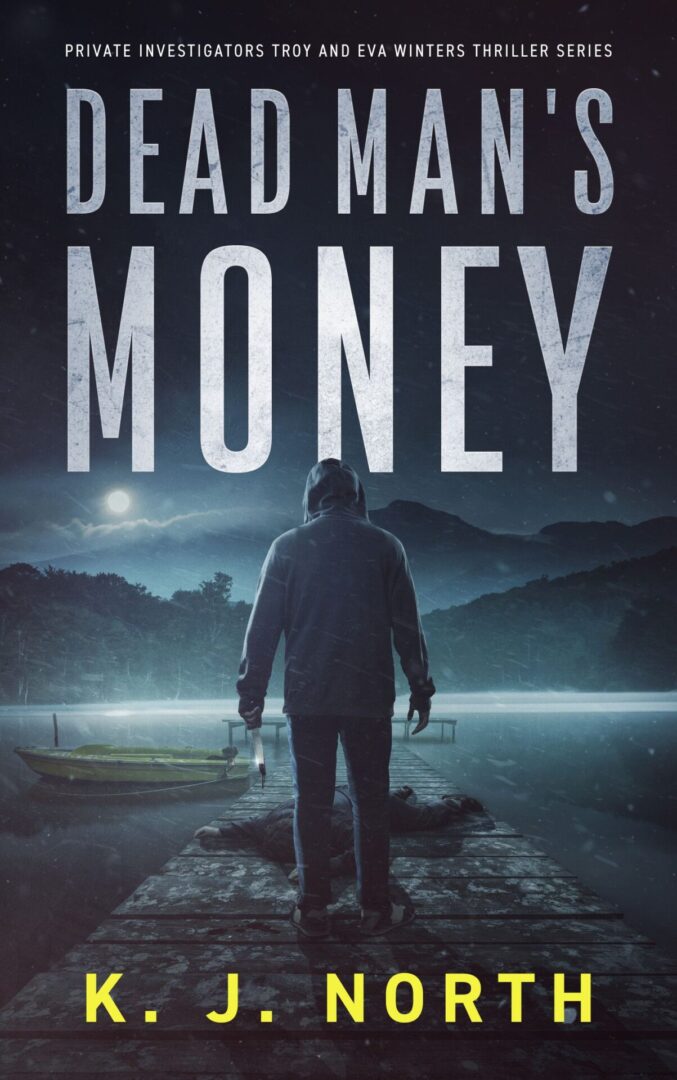 Every Last Drop: Book 3
A Troy and Eva Winters Private Investigation Thriller
Private investigators Troy and Eva Winters are looking forward to a visit with their old college buddy, Joe, when he invites them over for a barbecue and to talk over details of a case. The night soon turns awkward when Joe's neighbors are overheard in an argument, which suddenly turns deadly silent.
When Troy completes the assignment and brings the evidence to Joe, his friend is nowhere to be found. Troy's life is soon in danger when he begins a search and stumbles across the neighbor's evil secret.
As Eva stays behind to dig up clues, State Trooper Mike Stevens joins Troy in a frenzied trip across the country to find a killer, who leaves bodies like breadcrumbs of clues in a nefarious chase from Oregon to Florida.
"Private Investigator Troy Winters is asked to look into a case for an old friend, but the friend's case pales in comparison to what's going on with the friend's next-door neighbor, who appears to be hiding something evil. When the friend goes missing and foul play is suspected, Troy and Sergeant Mike Stevens begin a chase across the country on a hunt for a killer, while Troy's wife and fellow investigator, Eva, stays behind to help with research. This race against the clock is a clever addition to North's PI thriller series."
-Angela M., Line Editor, Red Adept Editing
Purchase Now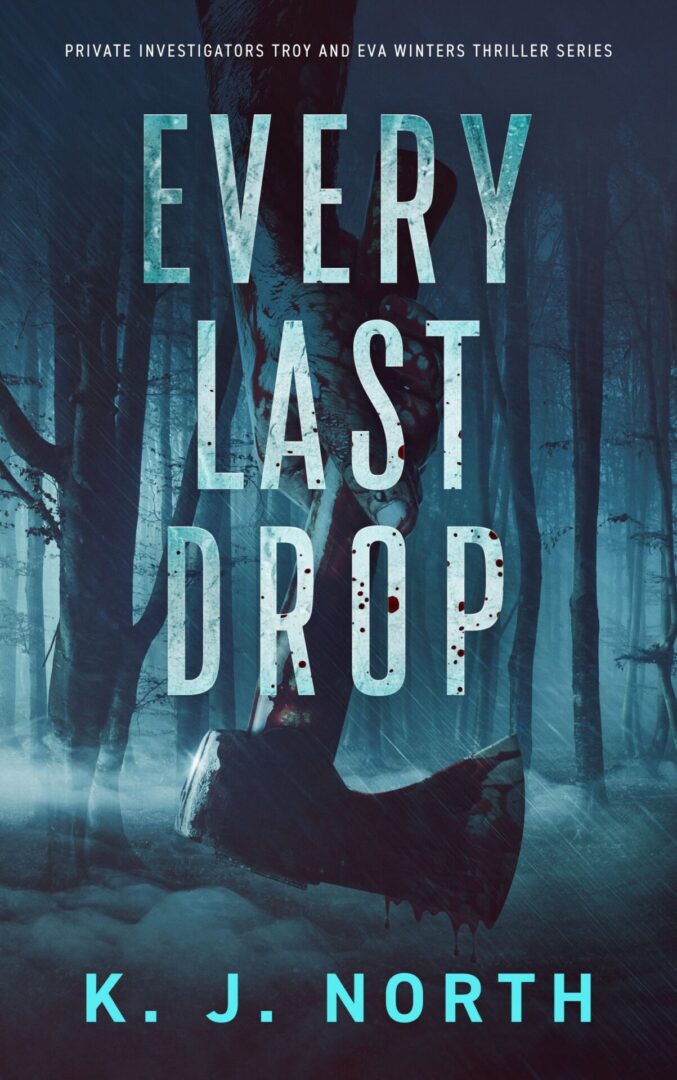 HER KILL LIST: BOOK 4
A TROY AND EVA WINTERS PRVATE INVESTIGATION THRILLER
A casual walk on the beach and a game of Frisbee with her dog lead private investigator Eva Winters and her innkeeper friend, Jasmine Towns, to the discovery of a body washed up on New Haven's idyllic shore.
When Eva and her fellow investigator, husband Troy Winters, join Sergeant Mike Stevens in the hunt for the killer, other bodies begin to show up. The husband-and-wife team soon realize that they're on the trail of a brutal serial killer.
When they find out how much the killer hates the next target, the chase quickens, because the victim happens to be one of their own.
"In the latest Troy and Eva Winters thriller, the private investigators try to learn why a body with a stab wound has washed ashore near their inn. Along with a friend in law enforcement, the husband-and-wife PIs are soon following a trail of bodies and discover a killer with some highly personal reasons for seeking revenge. This gripping tale with a fine sense of place will have readers longing to visit the coast of Oregon."
-Angela M., Line Editor, Red Adept Editing
Purchase Now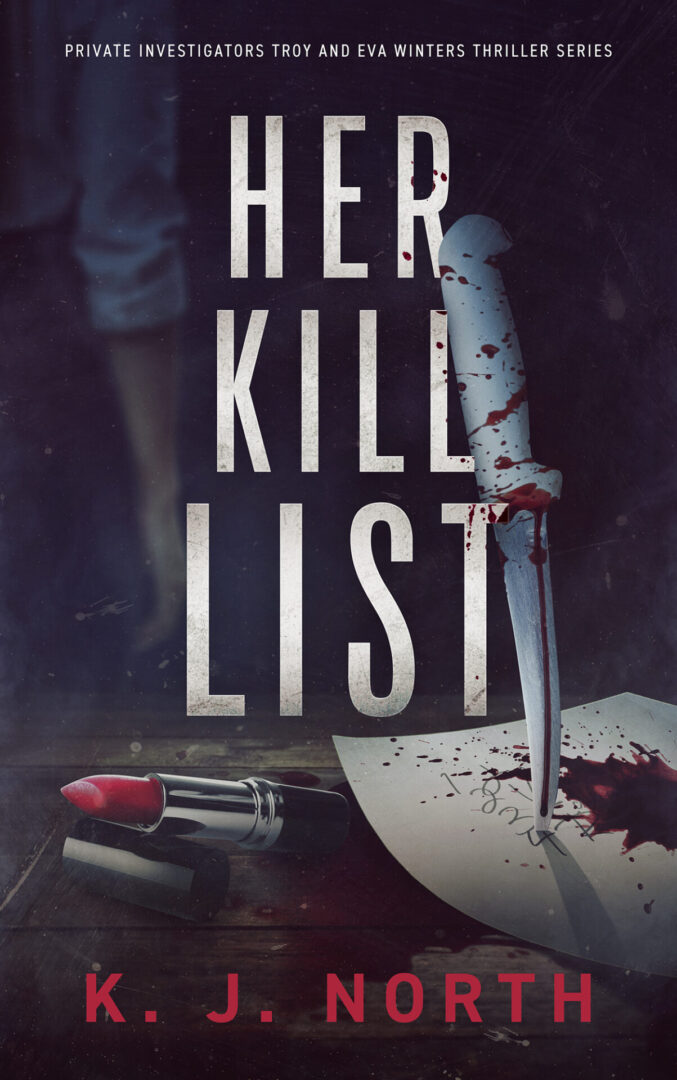 No One Heard Me Scream : BOOK 5
A TROY AND EVA WINTERS PRVATE INVESTIGATION THRILLER
A scream in the night wakes Troy and Eva Winters from a sound sleep during their well anticipated vacation in a posh hotel along the Columbia River Gorge. Guns drawn, they run next door only to find the young girl Eva had befriended earlier, missing, and her mother dead.
The child kidnapping continues when the paid killer gets a taste of the easy money this new profession brings. He quickly realizes how the ransom money can be multiplied when he decides to double cross both his accomplice and his wealthy employer.
Eva and Troy soon find themselves deep in the forests of the Pacific Northwest along with FBI agents, search and rescue dogs, and infrared drones on a frantic search for the children before the killers or elements of nature get to them first.
"Troy and Eva Winters, a husband-and-wife PI team in Oregon, are enjoying a much-needed vacation at a resort hotel when a scream from next door interrupts their slumber. A mother is dead, her twelve-year-old has been kidnapped, and before the police can arrive, Troy and Eva are on the case. Winsome new characters make this latest entry in the series a suspenseful as well as heartwarming read."
-Angela M., Line Editor, Red Adept Editing
Purchase Now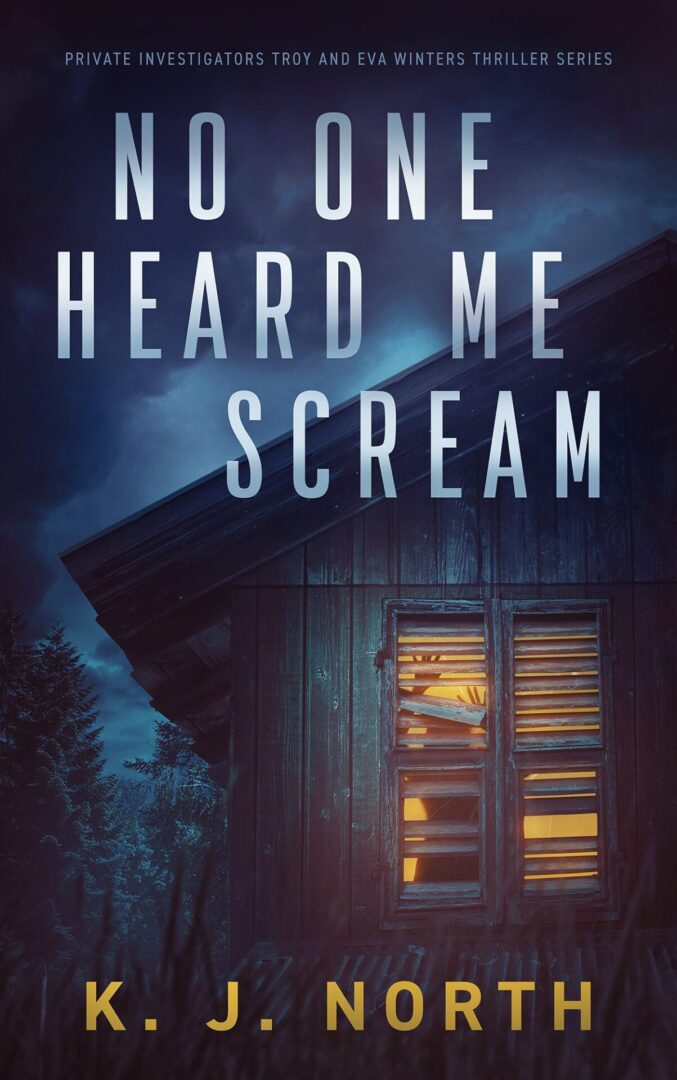 Killing Rebecca: Book 1
PRIVATE INVESTIGATORS TROY AND EVA WINTERS DEADLY MOTIVES SERIES
An Ordinary Life…
Marni Rome lives a happy life with her husband and two beautiful children. Her heart is filled with love for them. It's a life that excites her every morning when she gets out of bed. She is lucky to be living in a beautiful home overlooking the Pacific Ocean, and she loves her career as a crime fiction novelist.
Until Her Life is Shattered…
A late-night knock at the door destroys her world when news of her family's fate is too devastating to bear. Her life turns into one of the stories she only writes about.
When She Finds Out Who is to Blame…
Marni must act on the shocking truth. Like in her books, the perpetrator needs to be caught and held prisoner until she decides their fate. Nothing too quick—they need to suffer slowly before they're sentenced to death.
"In a new series featuring the husband-and-wife PI team of Troy and Eva Winters, the investigators have a chance meeting with successful novelist Marni Rome, whose storybook life is upended when a drunk driver kills her husband and children. Marni learns that the drunk driver was someone close to her, and she's intent on exacting revenge. Fans of North's novels set in the Pacific Northwest will enjoy the return of these engaging characters with hearts for both justice and mercy."
-Angela M., Line Editor, Red Adept Editing
Click on a button below to get this book for free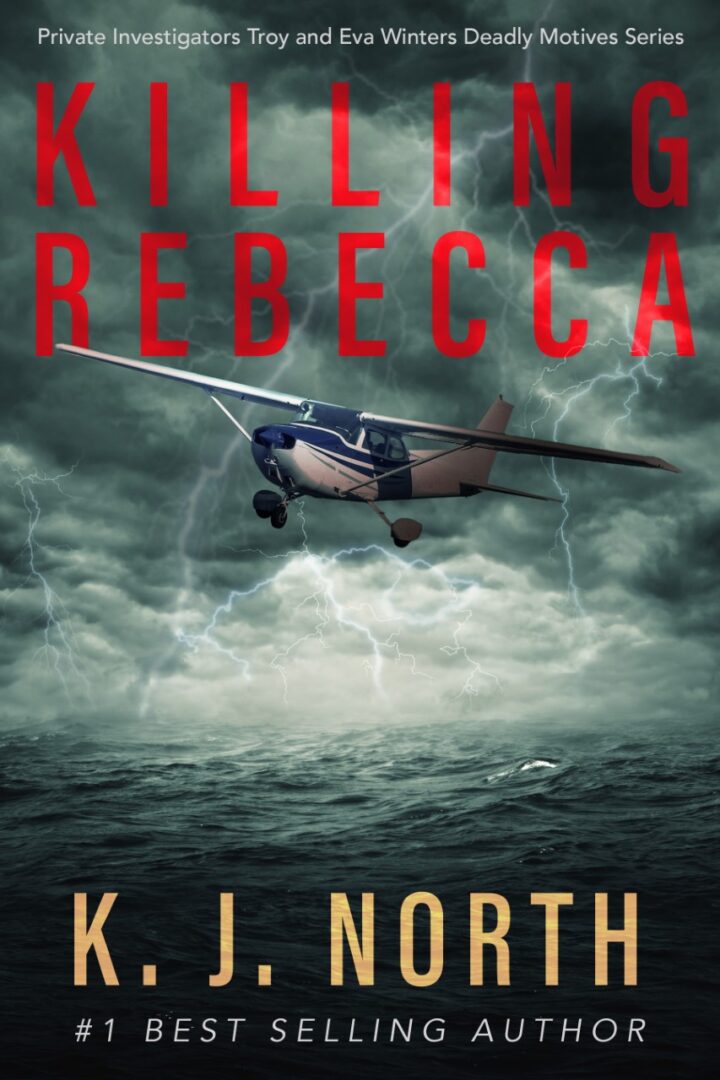 Quiet Kill: Book 2
PRIVATE INVESTIGATORS TROY AND EVA WINTERS DEADLY MOTIVES SERIES
The Unexpected Gift…
Troy receives a phone call from his great-uncle Jack. He has a gift for Troy and Eva and wants them to have it now instead of leaving it to them in his will. The gift is a mansion that's over one hundred years old. The catch? It's near the Badlands in South Dakota. Troy and Eva pack their bags and book a flight. They soon realize the ominous nature of the area they're visiting and the deadly secrets that it contains.
He was Respected for His Knowledge…
Rex Carson is tall and handsome in a rugged sort of way. As an outdoor tour guide, he studies the lay of the land. People are amazed at his knowledge of the history that surrounds them. Some of the back trails are known only to him. He'll show them to certain women, especially those who are younger versions of the woman who once betrayed him.
Bodies are Found, and Women are Missing…
Uncle Jack wants to show Troy and Eva the sites at the nearby national parks. Their vacation soon turns into a nightmare as dead bodies are discovered, and young women go missing in South Dakota's historic landscape.
"They've already inherited one family home, but will investigators-slash-innkeepers Troy and Eva Winters take on the challenge of another fixer-upper? Troy's great-uncle, Jack Winters, is ready to hand over Winters Manor in South Dakota, so Troy and Eva leave idyllic New Haven, Oregon, and head off to visit their uncle. While enjoying tours of South Dakota's famous sites, all three are drawn into an investigation of women who've gone missing in some national parks. Tautly written, this page-turner is one of North's best yet."
-Angela M., Line Editor, Red Adept Editing
Purchase Now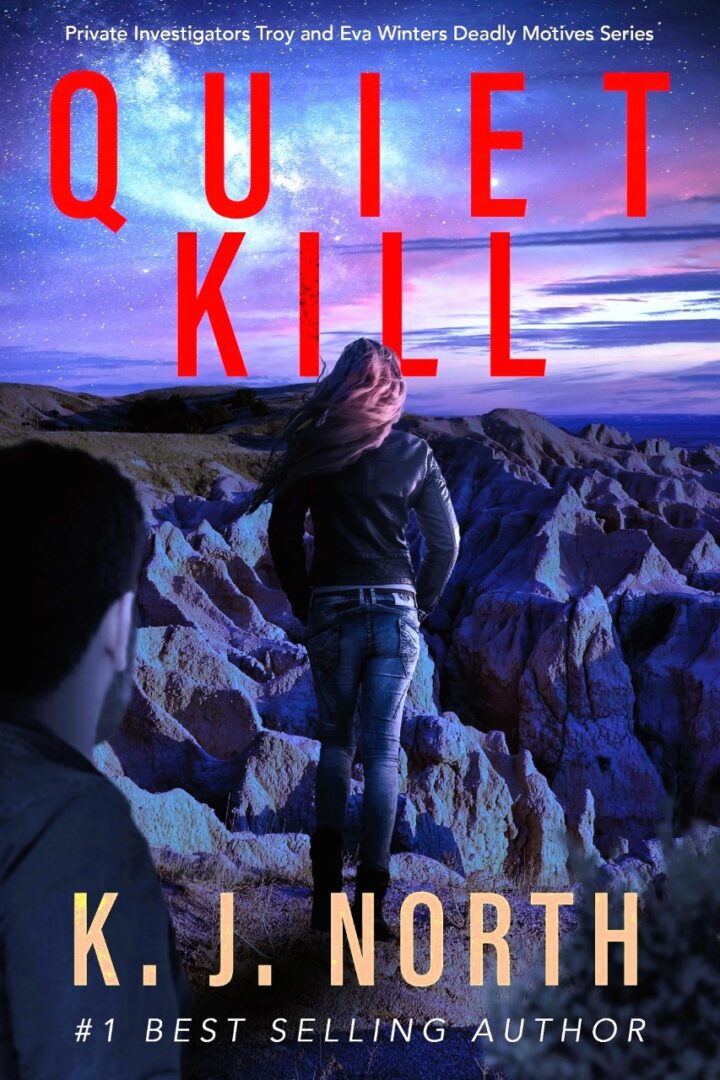 KILL ME TWICE: BOOK 3
PRIVATE INVESTIGATORS TROY AND EVA WINTERS DEADLY MOTIVES SERIES
The Obsession…
Casey Derry has a gambling habit, and he knows he'll get lucky one day if he just keeps trying. If only he can win big, he and his wife, Jen, can live happily ever after with no more worries, no more money problems, and no wondering whether they're going to lose their house and live on the streets. With the last roll of the dice, he loses once again—his money and his dignity. It's time to go home with his tail between his legs and endure Jen's wrath and verbal abuse.
The Plan…
To Casey's surprise, when he gets home, someone else is in the house, a person who could be part of Jen's cold-hearted, deadly money-making scheme. It's as if a lucky charm has fallen into their laps, according to his wife. But Casey's not on board with her devious plan—not yet. Can she change his mind and get him to play by her rules, or is it a game meant for only one player?
The Lie…
When a mysterious woman hires Private Investigator Eva Winters to take a case that involves someone who doesn't really exist—at least not as the woman describes them—Eva and her husband, Troy, find themselves entangled in a web of lies. In the middle of the case, Eva crosses paths with an innocent young woman who needs help. Soon, both their lives are in danger. Will Troy be able to save them before it's too late?
"A woman staying at the bed-and-breakfast owned by Private Investigators Troy and Eva Winters asks them to find a missing man who helped her late boyfriend get off drugs. Troy is headed to a convention, but Eva takes the case and discovers that her new client has a disturbing connection to another recent investigation. It's a compelling tale of murder, greed, and intrigue."
-Angela M., Line Editor, Red Adept Editing
Purchase Now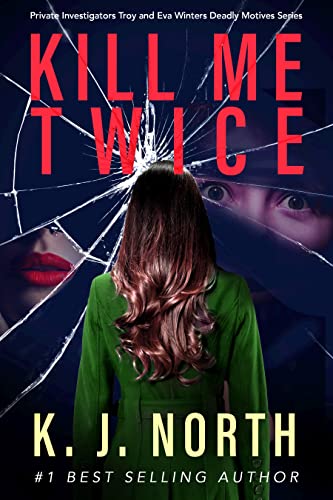 Killing Trail: Book 4
Private Investigators Troy and Eva Winters Deadly Motives Series
The Vacation…
Troy and Eva Winters strap on their backpacks and start their one-week vacation on a wilderness trail in the rugged mountains of the Cascade Range in Oregon. They plan on meeting their good friends Jasmine and Michael Stevens at a high mountain lake on their second day in. To their surprise, their friends' camp is deserted when they arrive.
Someone is Watching…
Jacob Mason has other plans for the backpackers. His ancestors once owned the land now scattered with trails that anyone can walk on. His heritage was stolen. It was wrongfully taken away, and Jacob vows to send a message to all trespassers who step foot on his land. When people enter his wilderness, they may never leave.
The Search…
Troy and Eva find themselves entangled in the mystery of their friends' disappearance and won't stop until they're found. Along the way, they meet up with others who are looking for them, too, others who are also in danger of incurring Jacob Mason's wrath.
"Taking a break from their dual careers as innkeepers and private investigators on the coast of Oregon, Troy and Eva Winters head to the mountains to join friends Mike and Jasmine Stevens for a camping vacation. But when Troy and Eva arrive at the campsite, their friends are nowhere to be found, and signs of trouble abound. With a fresh plot featuring four well-loved characters from this PI series, Killing Trail is a terrific change of pace that readers are sure to enjoy."
-Angela M., Line Editor, Red Adept Editing
Purchase Now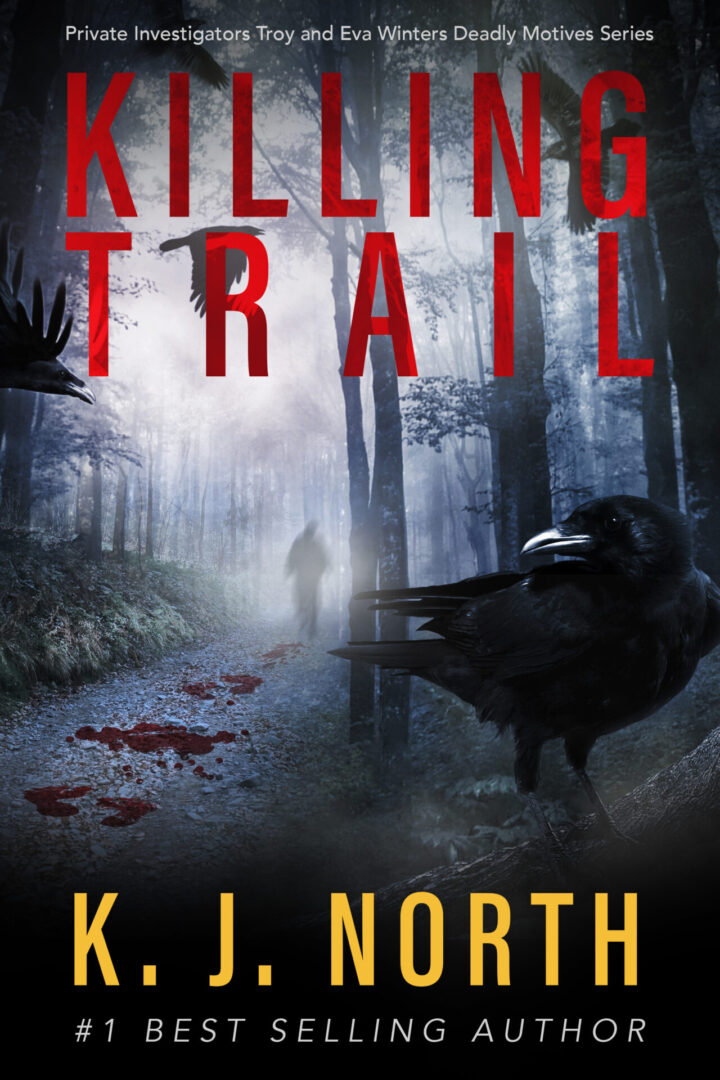 SLEEPING WITH A SERIAL KILLER: BOOK 5
PRIVATE INVESTIGATORS TROY AND EVA WINTERS DEADLY MOTIVES SERIES
The Marriage…
Crista Ferrone is watching her marriage fall apart. Her husband, Nick, has his own agenda and comes and goes as he pleases with no explanation of where he's been. It isn't unusual for him to come home at four o'clock in the morning. He pays no attention to his wife and two children.
The Stakeout…
Crista has had enough of his abuse. She hires Private Investigators Troy and Eva Winters to get the dirt on him, pictures and all. And as if her life wasn't messed-up enough before, she soon finds out a serial killer is in the Portland, Oregon, area. Bodies are washing up along the banks of the Willamette River, and she has a family to protect.
The Discovery…
Troy easily documents Nick's every move and gives the information to Crista. She wants him to continue with the surveillance even after she has enough evidence for a divorce. Troy soon finds out that Crista is taking revenge into her own hands.
Editorial Review:
"While waiting on their twins to be born, Private Investigators Troy and Eva Winters are taking it easy at their office in Portland, and Troy accepts what seems like an easy job of surveilling a man whose wife suspects him of adultery. When the wife joins some friends in hosting a new true-crime podcast, she discovers some eerie similarities between a cold case and her husband's hanky-panky. This series reads like a fresh, modern update of the classic Hart to Hart detective show."
-Angela M., Line Editor, Red Adept Editing
Purchase Now